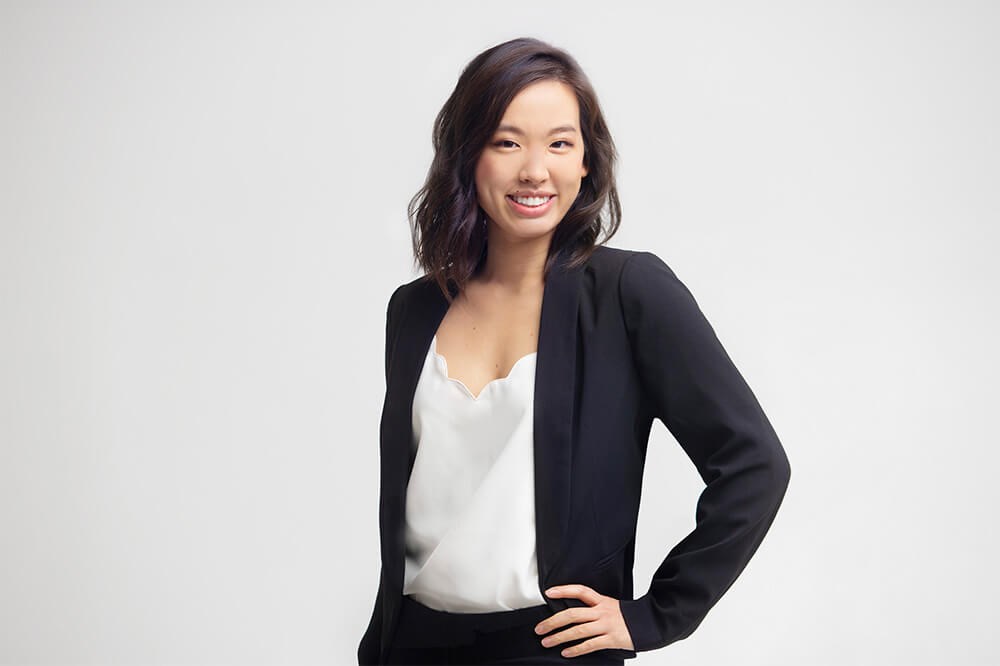 Dr. Pang believes that excellent communication is key for patients to get the smile they want to their healthiest state. Her philosophy in care is compassion with a gentle hand and that everyone who sees her is treated like family. As a clinical professor, Dr. Pang focuses on evidence-based dentistry and exceptional clinical results.
Loma Linda University School of Dentistry
-Periodontics Certification
-Masters in Science (MS)
-Doctorate of Dental Surgery (DDS)
La Sierra University
-Biology: Biomedical Sciences (BS)
PROFESSIONAL ASSOCIATIONS
American Academy of Periodontology
Western Society of Periodontology
American Dental Association
Assistant Professor-Periodontics, Loma Linda School of Dentistry
Lecturer for McGann Postgrad School of Dentistry
Dr. Pang is a southern California native. She is an avid traveler who immerses herself in the local culture with her mind and through her appetite. She enjoys all things outdoors. Some of her hobbies include but are not limited to, yoga, baking, reading, rock climbing, sewing, hiking, and painting. She is happiest exploring a new place with her family, friends and pup, Bear.
Reviews
"After years of dental work and associated anxiety...it had finally come to this. The Periodontist! YIKES!!! To say I was not looking forward to the visit and extraction of the offending tooth is an understatement. I'd had my teeth straightened, whitened, crowned, root canaled and now - as seemingly a last resort we were pulling the one of my precious suckers out! There was a lot of drama in my head about this (I'm too young. I should have brushed better. I have bad genetics...you name it, I thought it). HOWEVER, the staff at Premier Periodontic in Everett could not have been kinder! Dr. Hyun was super caring and sweet, explained the procedure in detail and assured she would stop should there be even the slightest discomfort (and she did when I started to feel a little something and we rebooted the novocaine.) Assistant Lourisa was also very comforting. She and Dr. Hyun joked back and forth but continually checked in with me as to how I was doing. Admittedly - it was not that bad! Tessa, Jenica and Candice were all on hand near by to bring items as needed and help explain post-op procedures and billing. When they discovered an issue in the tooth next to the one in question, they didn;t hesitate to address that situation too. It meant a longer session but also more efficiency for healing. I was the last appt. of the day and was impressed with their commitment to doing the right thing by pulling a second tooth versus scheduling me for another time. I truly appreciated their dedication and willingness to stay an extra HOUR on my behalf! Lourisa even called a couple of days later to see how I was doing and I appreciated the nice touch. So far so good! Thanks to all in the Everett office for providing such solid care!"
L.D.
Google
"TLDR; These folks are AMAZING. For decades, dentists have warned me I would "eventually" need gums grafting. When "eventually" became "now," I could not be more giddy that Dr. Yeh referred me to Dr. Hyun & the Premier team. During the two separate surgeries, Dr. Hyun & Candice OBVIOUSLY have worked a LOT together and have an aMAZing rapport: efficient, skilled, and talented. Everyone on the entire team at Kirkland & Everett (didn't visit other locs) were very nice, and my recovery was FAR, far easier than friends (who had gone through this same surgery, perhaps at other providers?) had predicted! THANKS!"
C.M.
Google
"Premier people are consistently pleasant, good-natured and attentive, and the practice always seems well organized and managed."
J.M.
Google
"First of all I must say that the women (Chrissea and I cant recall the other ladies name) at the front desk are so inviting and friendly and immediately make you feel at ease. Having surgery on my mouth was daunting but that greeting I had really made me feel more relaxed. Thank you for that. Dr. Wattimena was awesome and great small talk which helped a lot. Very professional and just overall very down to earth. But to be completely honest i especially like Brittany. She really helped calm me down with normal small talk, not to mention the meds. :) By the way, congrats on your new car!! Thank you to the whole team for the care I received. I look forward to seeing you again on the 22nd."
A.B.
Google
"My gums are in pretty bad shape I went to the laser treatment and then all the follow-ups and that treated me really good I have super sensitive teeth and gums the pain moves from tooth to tooth it's never in the same place and they're very rare and take special care and I totally appreciate it"
D.T.
Google
Related Posts