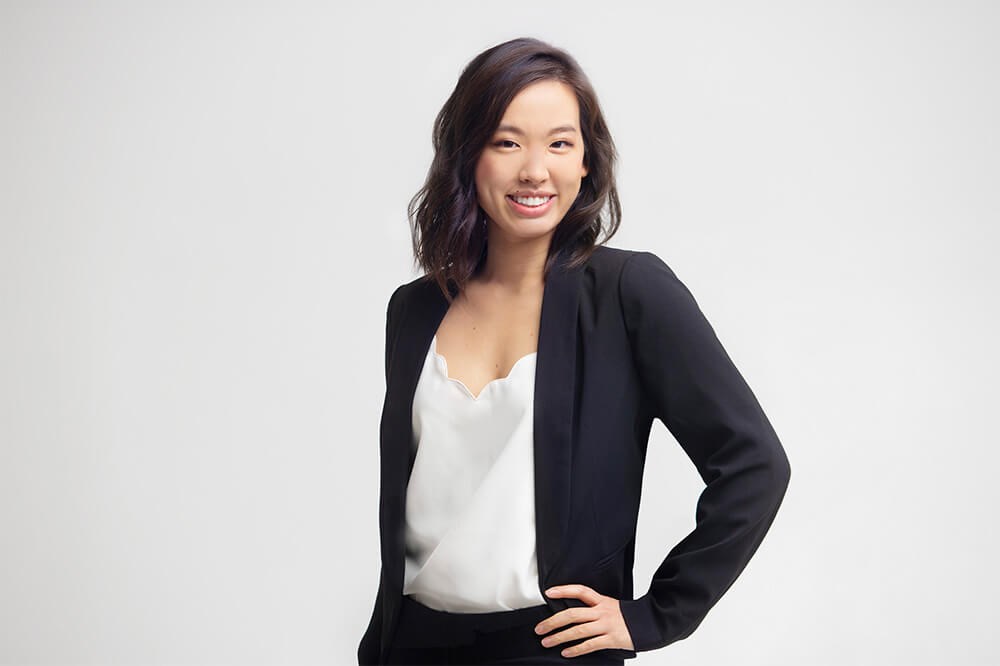 Dr. Pang believes that excellent communication is key for patients to get the smile they want to their healthiest state. Her philosophy in care is compassion with a gentle hand and that everyone who sees her is treated like family. As a clinical professor, Dr. Pang focuses on evidence-based dentistry and exceptional clinical results.
Loma Linda University School of Dentistry
-Periodontics Certification
-Masters in Science (MS)
-Doctorate of Dental Surgery (DDS)
La Sierra University
-Biology: Biomedical Sciences (BS)
PROFESSIONAL ASSOCIATIONS
American Academy of Periodontology
Western Society of Periodontology
American Dental Association
Assistant Professor-Periodontics, Loma Linda School of Dentistry
Lecturer for McGann Postgrad School of Dentistry
Dr. Pang is a southern California native. She is an avid traveler who immerses herself in the local culture with her mind and through her appetite. She enjoys all things outdoors. Some of her hobbies include but are not limited to, yoga, baking, reading, rock climbing, sewing, hiking, and painting. She is happiest exploring a new place with her family, friends and pup, Bear.
Reviews
"Premier made me feel comfortable and confident during all my visits. Working with me on my terms and an impossible schedule that is my life....I felt respected and greatful. Top notch medical care with the kindnesses and compassion you and I have always felt we deserve. Thank you to all your staff."
L.
Google
"I can't say enough positive things about these very professional and knowledgeable and kind people at Premiere Periodontics. Let's face it. If you are going to see a Periodontist it probably means something is wrong. I was referred to them by Rewards Dental in Burien and I wound up at the Kent location, which was most convenient location for me. I had an appointment with Dr. Ashour. My situation with my tooth implant is not great and he didn't beat around the bush, he told me bottom line what was going on. He was very clear and informative about my circumstances. Which did discourage me, I can't lie. Here's the most important part, though. I left not just with a sense of the reality about things but also with hope and an uplifted spirit that, together as a team, we will figure this out. It's gonna take basically a year to fix the whole thing but I already waited half a year to get this news, no time to delay and I feel empowered to take on this difficult challenge, partly thanks to Premiere.. Sandra at the front desk and Mackenzie were also amazing and incredibly helpful. I can't speak to prices but it seemed roughly what similar work cost me a few years ago at another dentist. They will take your insurance, as well."
J.K.
Google
"I love Shawn at Premier Periodontics Kirkland! Shawn is the absolute best at cleaning my teeth! My gums are doing better since I have been in her care. I highly recommend PPK and Shawn!"
M.C.
Google
"For an experience that nobody wants (intense dental work), they certainly make it easier to endure. Jill has been great to work with, getting my appointments setup and making sure I understood everything that was going to happen. Shawn's work with my deep cleaning was gentle but thorough and the results are great. If you have to have your gums poked at for 2 hours at a time, she's the one to do it. Really, everybody in the office is great and I definitely recommend them."
S.R.
Google
"I think for my first visit there the staff was great I had no problems with anyone. Very professional!!!"
L.M.
Google
Related Posts