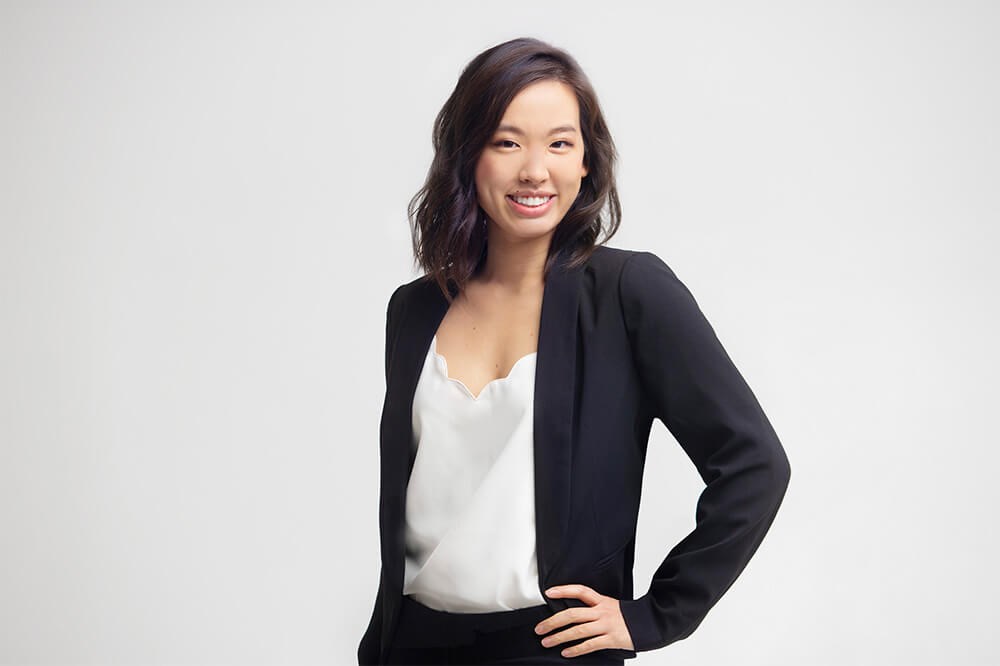 Dr. Pang believes that excellent communication is key for patients to get the smile they want to their healthiest state. Her philosophy in care is compassion with a gentle hand and that everyone who sees her is treated like family. As a clinical professor, Dr. Pang focuses on evidence-based dentistry and exceptional clinical results.
Loma Linda University School of Dentistry
-Periodontics Certification
-Masters in Science (MS)
-Doctorate of Dental Surgery (DDS)
La Sierra University
-Biology: Biomedical Sciences (BS)
PROFESSIONAL ASSOCIATIONS
American Academy of Periodontology
Western Society of Periodontology
American Dental Association
Assistant Professor-Periodontics, Loma Linda School of Dentistry
Lecturer for McGann Postgrad School of Dentistry
Dr. Pang is a southern California native. She is an avid traveler who immerses herself in the local culture with her mind and through her appetite. She enjoys all things outdoors. Some of her hobbies include but are not limited to, yoga, baking, reading, rock climbing, sewing, hiking, and painting. She is happiest exploring a new place with her family, friends and pup, Bear.
Reviews
"Their customer service is the BEST, IT IS SECOND TO NONE!!! I feel that my visit has consistently been treated with genuine care. thoroughly chevking my teeths n gums, I could not ask for anything more. Lately, being senior. For some readon I completely miss my appt. They were able to make arrangement with another location to accomodate me during my time of needs. Thank you for such awesome service."
M.M.
Google
"I have a long history of problems with my gums and teeth going back to the mid 1980s. A number of years ago I had an upper and lower bridge implanted. While the process is expensive it was definitely well worth it. Yesterday I had my annual cleaning and treatment performed by a surgical team at Premier Periodontics in Bellevue Washington. With over 30 years of dental experiences I can assure you their processes are the very best."
M.H.
Google
"Mary Jo is amazing! My teeth need major cleaning because I do not floss or take care of them. She does everything including laser and it never hurts. Mary Jo is very knowledgeable with a depth of experience. I had moved to different states due to job and have had several dental professionals and Mary Jo is the best. Dr. Dkeidek(D.D.S., MSD) is well recognized for his expertise in periodontics and implantology. Dr. Dkeidek rebuilt the area around my implant(done in CA) perfectly. His surgical skill exceeds all others... Lucky to have this high level of dental care in Bellevue."
R.P.
Google
"By the Grace of GOD, my experience at the Premier Peridontics Olympia office was spectacular! Upon my arrival, it was brought to my attention that this is a specialty clinic, not a regular dental office (which should have been my 1st stop). Regardless, I was given the opportunity to have a thorough examination of my teeth & gums--along with an offer for a referral, to a trusted regular dental professional. The entire staff was charismatic, professional, and concisely explained each & every option available to me. I appreciate their attention to detail and sincerely enjoyed the ambiance of the exam room--from the gorgeous view of water outside, to the virtual fireplace and soothing 🎶 music. Thank you!!! I would recommend ANYone to this office ANYday!!! Amen 🙏"
A.W.
Google
"For anyone in WA considering gum grafting, go see Dr Huynh-Ba!!!!! I'm 36 years old with a family history of recession and have known I needed it for years. I had looked towards it with dread and anxiety. I consulted with 3 different periodontists over the years and got a really good feeling from Dr Huynh-Ba. He did the lower left side of my mouth last summer and just did the lower right last month. I am SO incredibly happy with how both sides turned out!! My gums looks awesome and feel good. Recovery was not bad, as long as you keep up on the ice and ibuprofen. Dr Huynh-Ba's skill is evidenced in the drastic improvement and quality of my grafting. You will not regret having this procedure done by him!"
L.G.
Google