Lead Surgical Assistant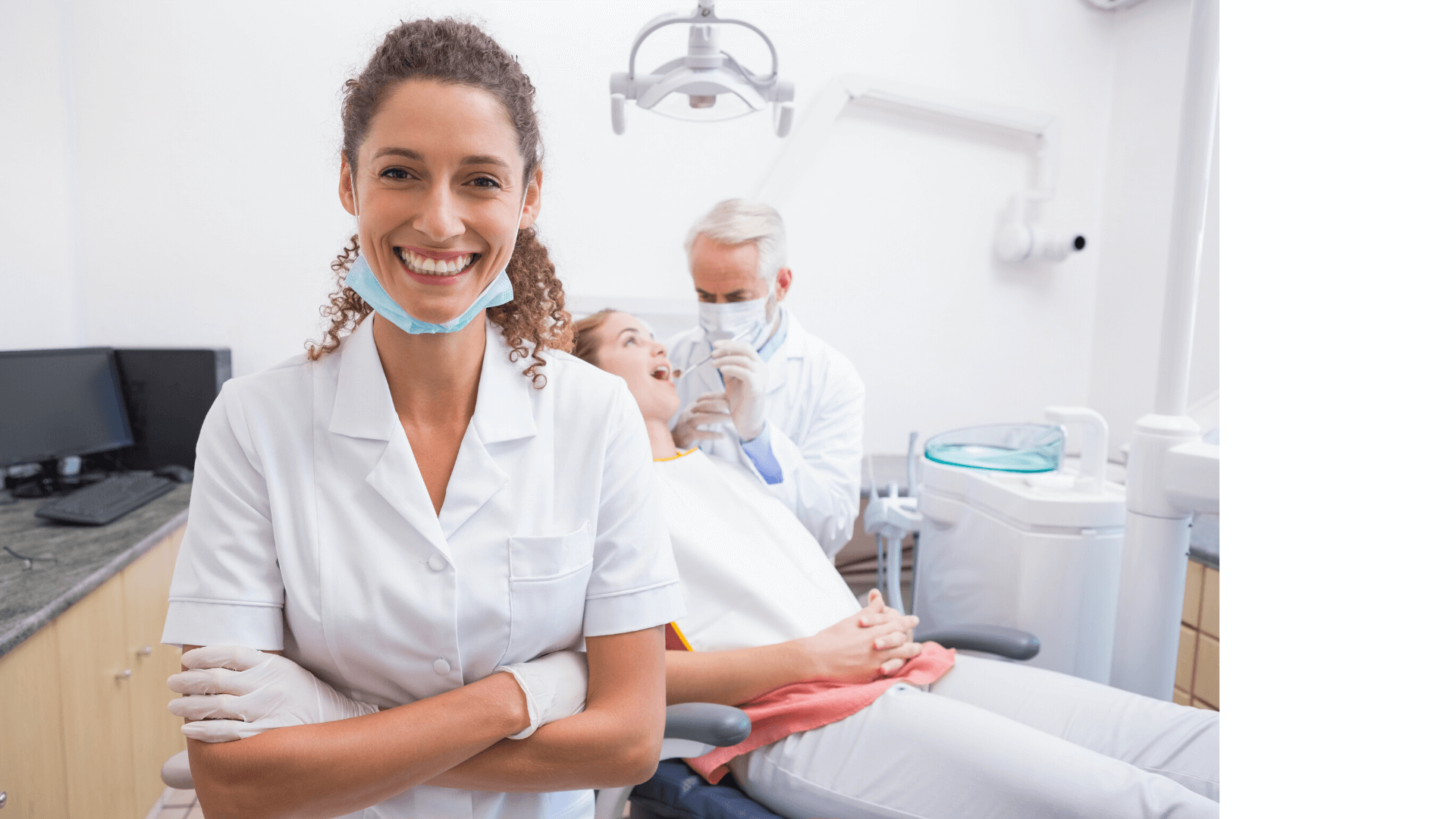 Summary/objective
The role of a Lead Surgical Assistant (SA) is to assist their Periodontist in the clinical setting. Their main priority is to ensure excellent patient care, maintain safety standards, and be the "right-hand" of their Doctor. This job description outlines the essential functions of the Lead Surgical Assistant position and the Core Performance areas the Lead Surgical Assistant position is held accountable to.

Essential functions
Reasonable accommodations may be made to enable individuals with disabilities to perform these essential functions.

Assists the Doctor during a variety of treatments, exams, procedures. Takes and develops x-rays, photos and CBCTs and uploads into patient charts as appropriate.
Reviews patient health histories and documents all medications, medical conditions and alerts the Doctor to any abnormalities.
Obtains and documents patients' blood pressures and alerts Doctors to any abnormalities.
Performs the setup and breakdown of all operatory equipment, instruments and documents on time, to meet regulatory and compliance requirements and to keep the Doctors on schedule with daily patient care.
Is proficient at solely working a Doctors column of surgeries, exams and patient procedures recalls.
Demonstrates proficiency with maintaining dental office aseptic and infection control with all materials, equipment and during patient care.
Maintains the surgical site and anticipates chairside surgical assisting protocol in a proficient and competent manner.
Demonstrates cost controls while stocking rooms, storing and ordering materials and preparing and using dental materials during procedures and exams.
Is proficient in educating patients in all practice procedures, exams and procedures recall.
Is proficient at (1) entering all patient documentation into the Electronic Dental Record for legal compliance, review and Doctors' signoffs (2) preparing accurate, complete and professional treatment plans for procedures scheduling and insurance benefits coordination (3) scanning all required paperwork into the patients' charts.
Completes the SA Lead Checklist daily for SA tasks to ensure all SA work has been completed for each patient at the end of every work day.
Provides all electronic records tactics required to ensure complete patient insurance benefits coordination (i.e. preauthorization, accurate coding, complete and professionally organized treatment plans).
Is proficient, professional and follows SA protocol when handing off patients to the front office staff (following exams and procedures) to ensure patient scheduling of procedures.
Assesses and professionally addresses any patient questions and/or concerns and manages the patient care while in the direct care of the Surgical Assistant.
Demonstrates expert proficiency and accuracy of Electronic Dental Record input and complete scanning and documentation of patient information.
Adheres to all practice procedures, policies and regulatory mandates including current DA Registration and BLS, OHSA WISHA, HIPAA and disease control certifications.
Provides resolution and implements work flow processes for continuous process improvements. Directs and leads SA in continuous process improvements.
Maintains a professional appearance as outlined in the employee handbook.
Maintains office and patient records organization as well as patient confidentialities (HIPAA).
Adheres to practice values and goals with regard to patient care.
Is proficient at performing patient chart reviews following standard operating procedures as well as collaborating and obtaining patient documentation as mandated for surgical procedures and patient medical conditions.
Is willing to provide On Call roles/responsibilities when needed from time to time.
Leads clinical staff in cleanliness throughout the dental office location to include taking turns cleaning the staff break room upon assignment.
Leads clinical staff in maintaining a smooth patient workflow with the front office staff and clinical teams to promote timely and exceptional patient experience visits.
Maintains and keeps organization within all practice electronic records systems.
Core Performance Based Accountabilities:
Compliance:
Maintains OSHA/WISHA, Aseptic Technique, HIPAA according to compliance and programs
Completes and audits for accuracy the SA checklist metrics
Maintains current Registration/Posting at Home Location
Productivity Metrics:
SA Letters/Progress Notes are Accurate and Completed Same Day of Patient's Appointments measured by daily checklists by the SA Lead and Doctor.
Provides the treatment coordinator accurate and complete treatment plans as measured by the SOP and treatment plan edits document.
Initiates Denticon Pre-Auth for every insured patient's exam as measured/monitored by the Finance and Front Office Staff.
Inventory Metrics:
Implants: responsible for maintaining an excel file/V:drive of any failed implants and provides appropriate paperwork to finance team for implant replacement reconciliation.
Regeneration Materials: responsible for maintaining an accurate, complete and current excel file of lot numbers by patients' ID on V:Drive for recall compliance purposes.
Competencies
Expert in x-rays, CBCT, and patient charting
Attention to Detail
Supervisory responsibilities
None
Work environment
Clinical
Education and Experience
Maintain active Dental Assisting License required
1-2 years of Lead Surgical Dental Assisting Experience preferred
3+ years of Surgical Dental Assisting experience in a specialty (Perio, Endo, OS) required
Other duties
Please note this job description is not designed to cover or contain a comprehensive listing of activities, duties or responsibilities that are required of the employee for this job. Duties, responsibilities and activities may change at any time with or without notice.