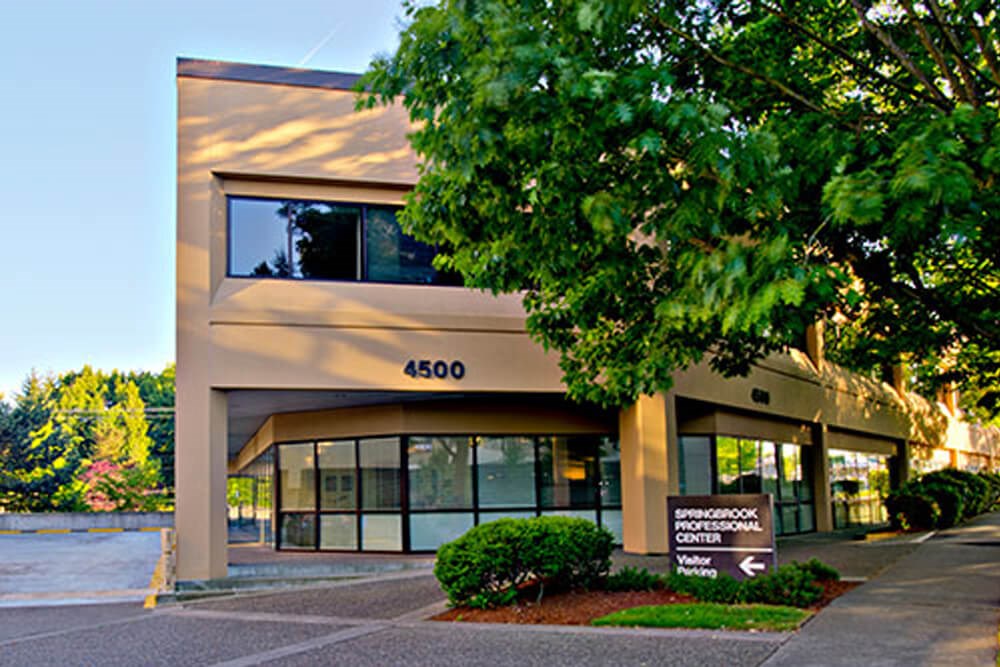 Our Seattle Periodontal Practice
Premier Periodontics in Seattle, WA, offers the latest in comprehensive periodontal and dental implant care. Conveniently located in Springbrook Professional Center, on Sand Point Way NE, our practice is easy to access and features a warm, inviting ambiance. We have invested in state-of-the-art technology to make the delivery of periodontal and implant services as effective, comfortable, and precise as possible. From laser treatments to 3D dental imaging, our Seattle periodontists only trust and use the most advanced technology to bring minimally invasive care and stellar results to the smiles of our patients.
Advanced Periodontal and Implant Care
Upon arrival at our periodontal office, you will be greeted by our friendly staff and given a moment to relax in our plush reception area before being taken back for your consultation or treatment. Designed with our patients in mind, our well-appointed treatment rooms are comfortable and relaxing, and well-equipped to address your unique periodontal or dental implant concerns. We look forward to assisting your every need and helping you enjoy optimal periodontal and implant health. To schedule a visit with one of our periodontists in Seattle, WA, please contact Premier Periodontics today.
Related Posts