Are Dental Implants Needed for Each Missing Tooth?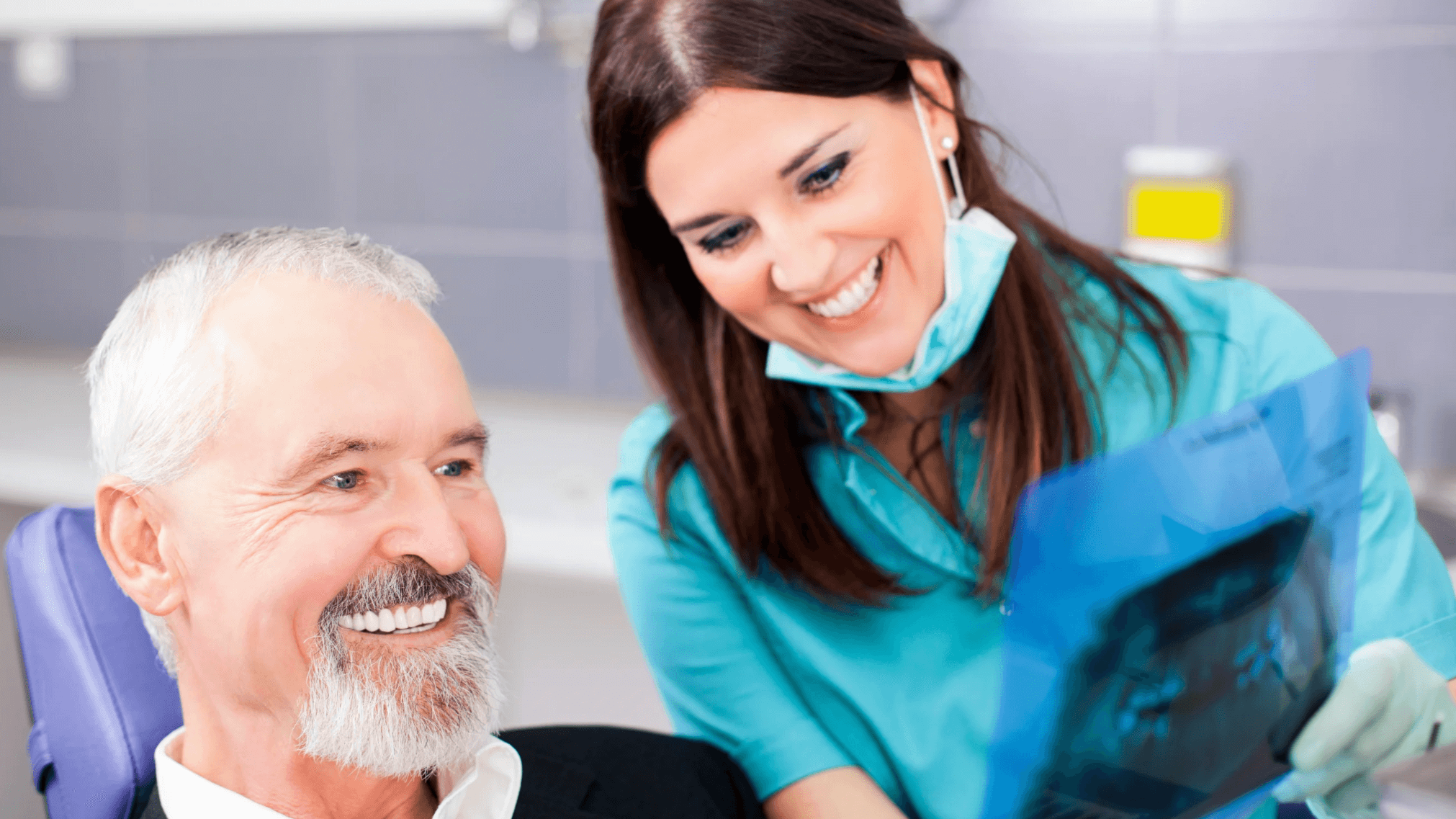 Over the past decade, dental implants have increased in popularity as a solution for replacing severely damaged or missing teeth. Mimicking natural teeth in both function and structure, implants offer a wide range of exciting benefits when it comes to tooth replacement, especially over the long term. While dental implants can replace any quantity of missing teeth, many patients wonder if an implant is needed at each site where tooth loss has occurred.
The periodontal specialists at Premier Periodontics routinely place dental implants for patients throughout the Bellevue, Redmond, Everett, Olympia, Mercer Island, Kirkland, and WA area, and are experts at implant surgery. Read on as they explain the types of tooth replacement dental implants offer and how many implants might be needed to enhance your oral health and smile after tooth loss.
How do dental implants replace missing teeth?
Dental implants are comprised of titanium screws that function as tooth roots, lifelike dental restorations that serve as the visible portion of a tooth, and an abutment piece that holds the two parts together. Unlike traditional dental bridges and dentures, which attach to other teeth or rest on the gums for support, implants integrate into the jawbone, much like natural tooth roots. Thanks to this factor, dental implants can offer enhanced stability, biting function, and longevity over other tooth replacement options. They can also be used to stabilize an existing denture for Bellevue, WA patients looking for a longer-lasting tooth loss solution.
Types of tooth replacement with dental implants
Even if you have several missing teeth, or are facing total tooth loss, you may not need a dental implant inserted at each missing tooth site. The experienced implant surgeons at Premier Periodontics offer several dental implant options, whether you need to replace one missing tooth, several teeth, or an entire arch.
Single dental implants: If you're looking to fill a gap in your smile left by a missing tooth, a single dental implant may be a great choice. Individual implants can be placed in these areas to help reestablish a normal biting function and a natural-looking appearance.
Implant-supported bridges: When two or more teeth are consecutively missing within a given area of your mouth, implants may be used to support a dental bridge for a seamless appearance.
All-on-4® dental implants: If total-arch tooth loss is a concern, our periodontists may suggest All-on-4 dental implants. When performing this procedure, we place four implants at strategic angles within your jawbone that can then be used to support a full-arch dental restoration.
Implant-supported dentures: With this tooth replacement solution, our Bellevue, WA periodontal specialists place two or more dental implants into the jawbone, to which a partial or full denture can then be attached.
Immediate placement implants: In a number of cases, we can extract damaged teeth and place a dental implant all within the same visit. Immediate placement implants can help speed up the overall healing process and save you time in the long run.
Once we perform the surgical portion of the procedure and your implants are ready to be restored, your general or restorative dentist can create and attach an implant crown, bridge, or denture, completing the tooth replacement process.
Are dental implants permanent?
Dental implants are often preferred over traditional tooth replacement options, thanks to their ability to fuse with the jaw. This feature is also what allows them to serve as a long-term tooth replacement solution. While the implant portion (titanium screw) may last a lifetime, the restoration (dental crown, bridge, or denture) will likely need to be replaced over time due to normal wear and tear.
Explore dental implants with our periodontal specialists
With advanced expertise in the placement of dental implants, the team at Premier Periodontics is a trusted source for implant surgery in Bellevue, Redmond, Everett, Olympia, Mercer Island, Kirkland, and WA. We work closely with general and restorative dentists to address tooth loss needs and get our patients back to loving their smiles. To explore dental implants as a tooth replacement option, contact our team today!