Are There Minimally Invasive Treatments for Gum Recession?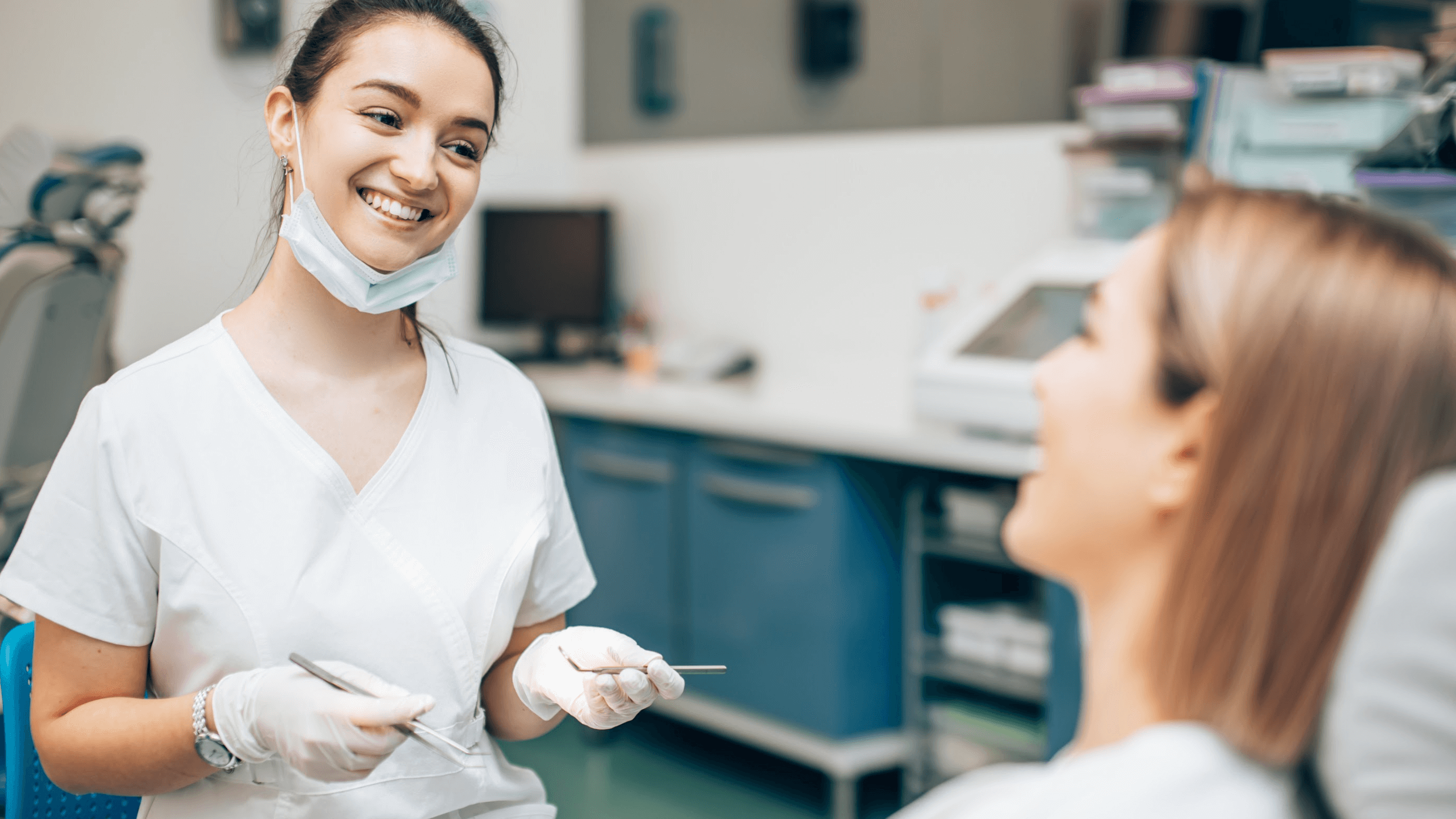 If you're experiencing a receding gumline, the periodontists at our Premier Periodontics locations across the state of Washington offer a minimally invasive treatment called the Chao Pinhole® Surgical Technique (PST).
We recommend patients in Bellevue, WA, as well as Everett, Kirkland, Mercer Island, Olympia, and Redmond, WA, seek our expertise to avoid oral health problems resulting from gum recession.
Keep reading to learn more about how our expert periodontists use the PST method to help improve your smile.
What causes gum recession?
Receding gums not only affect your smile's aesthetics but can expose the roots of your teeth and lead to increased tooth decay and infection.
Signs of receding gums include:
Teeth that start to look longer

Increased temperature sensitivity

Tooth pain while eating sweets

Dark spaces between teeth

Yellowing near the gumline
Gum recession can be caused by many factors, most of which can be controlled. These include:
Periodontal diseases, like bacterial infections that harm tissues and bones

Uneven teeth

Tobacco use

Teeth grinding

Brushing your teeth too hard

Not brushing your teeth enough to remove plaque buildup

Genetics

Hormonal changes, particularly for females over 40

Body piercings that irritate the gum
How do periodontists treat gum recession?
Patients who seek treatment for gum recession early can avoid surgery that requires incisions and sutures. PST is also ideal for those who are not good candidates for traditional gum grafting surgery or who have gum recession in multiple areas.
This minimally invasive treatment takes one 3 – 4 hour session and only requires a local anesthetic. During the procedure, our team of periodontists makes a pinhole-sized opening in the gums, loosens the gums from their receded position, and repositions them higher up to cover the roots of the tooth.
After the gum is repositioned, the Premier Periodontics team will use thin pieces of collagen to seal the gumline and encourage healing.
What are the benefits of minimally invasive PST gum recession treatment?
Because there are no large incisions, healing time is significantly reduced with nonsurgical PST treatment. Once a patient's gums heal, they can expect the following:
Reduced sensitivity in the teeth

Reduced inflammation

Reduced risk of further receding gum tissue

A more attractive smile
The results of PST treatment for receding gums are almost immediately visible, and the collagen used in the minimally invasive treatment helps you heal faster. You may experience minor swelling in the days following treatment, but our periodontists will give you specific aftercare instructions to reduce discomfort.
Get specialty care for receding gums
While many patients first seek help from a dentist for oral health problems, you'll likely be referred to a periodontist for the treatment of gum recession. At Premier Periodontics, our team has years of experience treating these issues and can explain in detail which treatments they recommend for the most effective and long-term oral health care.
By seeing a periodontist for a nonsurgical procedure like PST, you can be sure that you're getting the expertise necessary to help restore your confidence and benefit from long-term results.
Minimally invasive treatment for gum recession in Bellevue, WA
If you're searching for expertise in nonsurgical treatment for gum recession, the team at
Premier Periodontics has convenient locations for patients across the state of Washington, including those in Bellevue, Everett, Kirkland, Mercer Island, Olympia, and Redmond, WA.
Find a location to schedule a consultation with one of our periodontal experts to see if you're a candidate for noninvasive PST treatment.