Is Scaling and Root Planing the Same as a Deep Cleaning?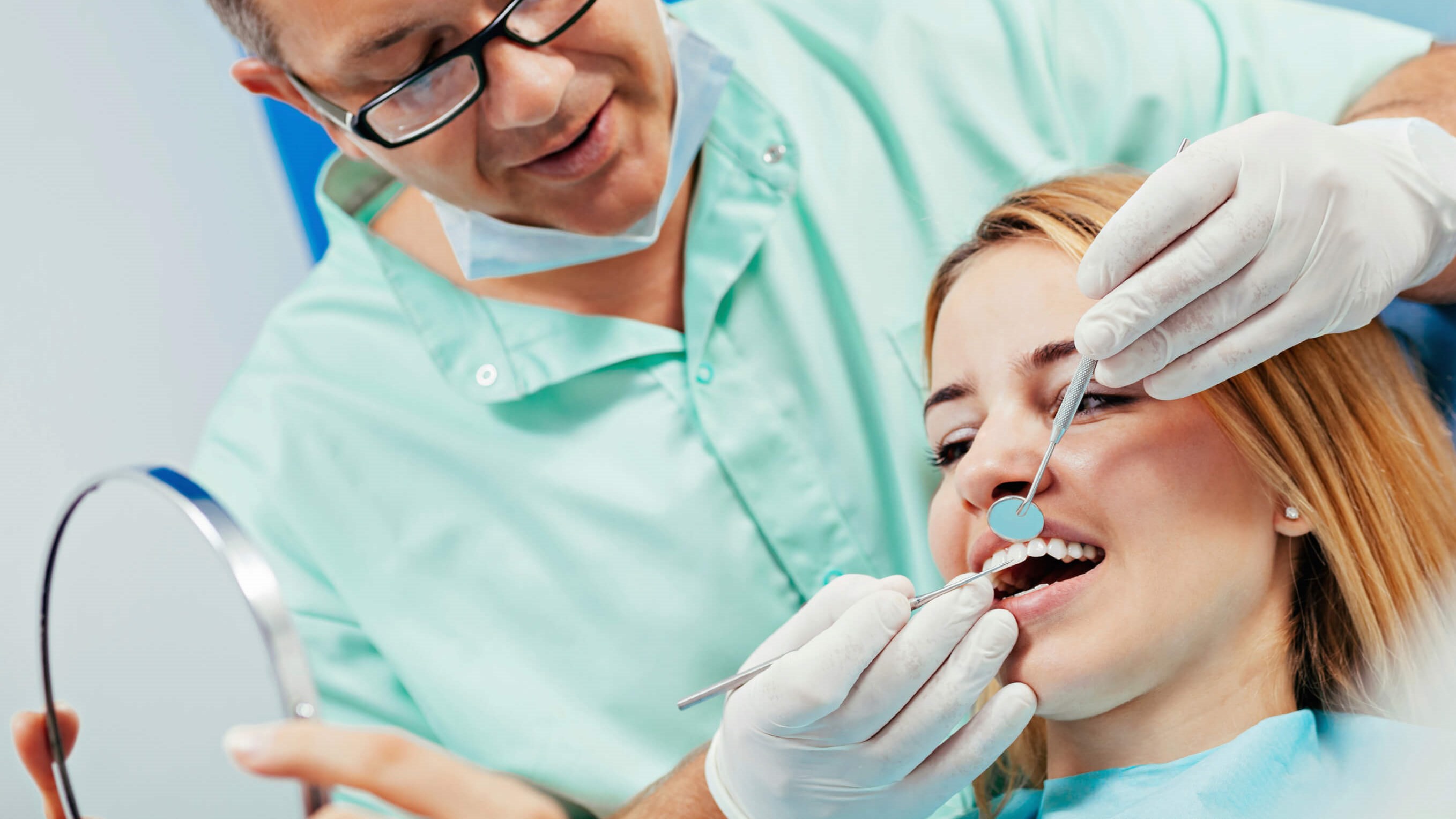 When the gum and bone tissues surrounding your teeth are healthy and in good condition, biannual regular teeth cleanings are usually sufficient to help you maintain your oral health. But if plaque, tartar, and bacteria have built up beneath the gumline, it could mean that periodontal disease is impacting your gums and jawbone, which can be harmful to your oral and general health. You may need a deeper cleaning to remove this buildup and prevent the condition from advancing.
A deep cleaning is a general term for a periodontal treatment known as scaling and root planing (SRP). While a general cleaning (prophylaxis) is performed preventively to help patients maintain good oral health, scaling and root planing therapy may be necessary to treat periodontal (gum) disease and arrest the disease process. At Premier Periodontics, our skilled team offers scaling and root planing treatment at our seven specialty practices located in Bellevue, Mercer Island, Olympia, Redmond, Everett, and Kirkland, WA.
When is a deep cleaning recommended?
A deep cleaning, or SRP, may be recommended for patients who have the periodontitis stage of periodontal disease. To diagnose a periodontal condition, our periodontists will use a small ruler to measure the spaces separating the teeth and gums, called periodontal pockets. If these pockets measure over three millimeters deep and jawbone loss in those areas has also occurred, scaling and root planing treatment may be recommended. Some of the most common signs and symptoms of needing a deep cleaning include:
Red or swollen gums
Bleeding gums
Chronic bad breath
Gum recession
Bone loss around the teeth
Periodontal pockets over three millimeters
What is scaling and root planing?
Scaling and root planing is a nonsurgical gum disease treatment that removes plaque (a white, sticky substance) and tartar (plaque that has hardened) from the root surfaces below the gumline. Disease-causing bacteria live and thrive in these deposits, which can cause the gums to pull away from the teeth and bone deterioration to begin. When performing SRP at our Bellevue, WA area periodontal offices, our team will numb the gums with a local anesthetic and use ultrasonic and specialized hand scalers to carefully remove plaque and tartar buildup from the tooth roots. We may also incorporate perioscopy technology to enhance the treatment process. Scaling and root planing at Premier Periodontics is often performed over 1 – 4 visits, allowing our team to focus on one specific area of the mouth at a time.
Following scaling and root planing treatment
Once you have been treated for periodontitis with SRP, it's important to follow a good oral hygiene routine at home. You may also need to have your teeth cleaned more frequently to help manage your gum health and prevent active gum disease from recurring. Our periodontists will likely recommend a periodontal maintenance program for you, which consists of thorough cleanings performed every 3 – 4 months. Periodontal maintenance cleanings take the place of biannual prophylaxis services, which may not be sufficient to manage a periodontal condition.
Protect your oral health with gum disease treatment
It's important to understand that while there is no cure for gum disease, the condition can be treated and controlled with proper periodontal care. Our team at Premier Periodontics are experts at helping patients improve and maintain their periodontal health and routinely perform scaling and root planing for Bellevue, Mercer Island, Olympia, Redmond, Everett, and Kirkland, WA patients. If you have signs or symptoms of gum disease, please schedule a visit at one of our periodontal practices to learn if scaling and root planing can help improve your oral health and protect your smile.