What Happens if Gingivitis is Left Untreated for Too Long?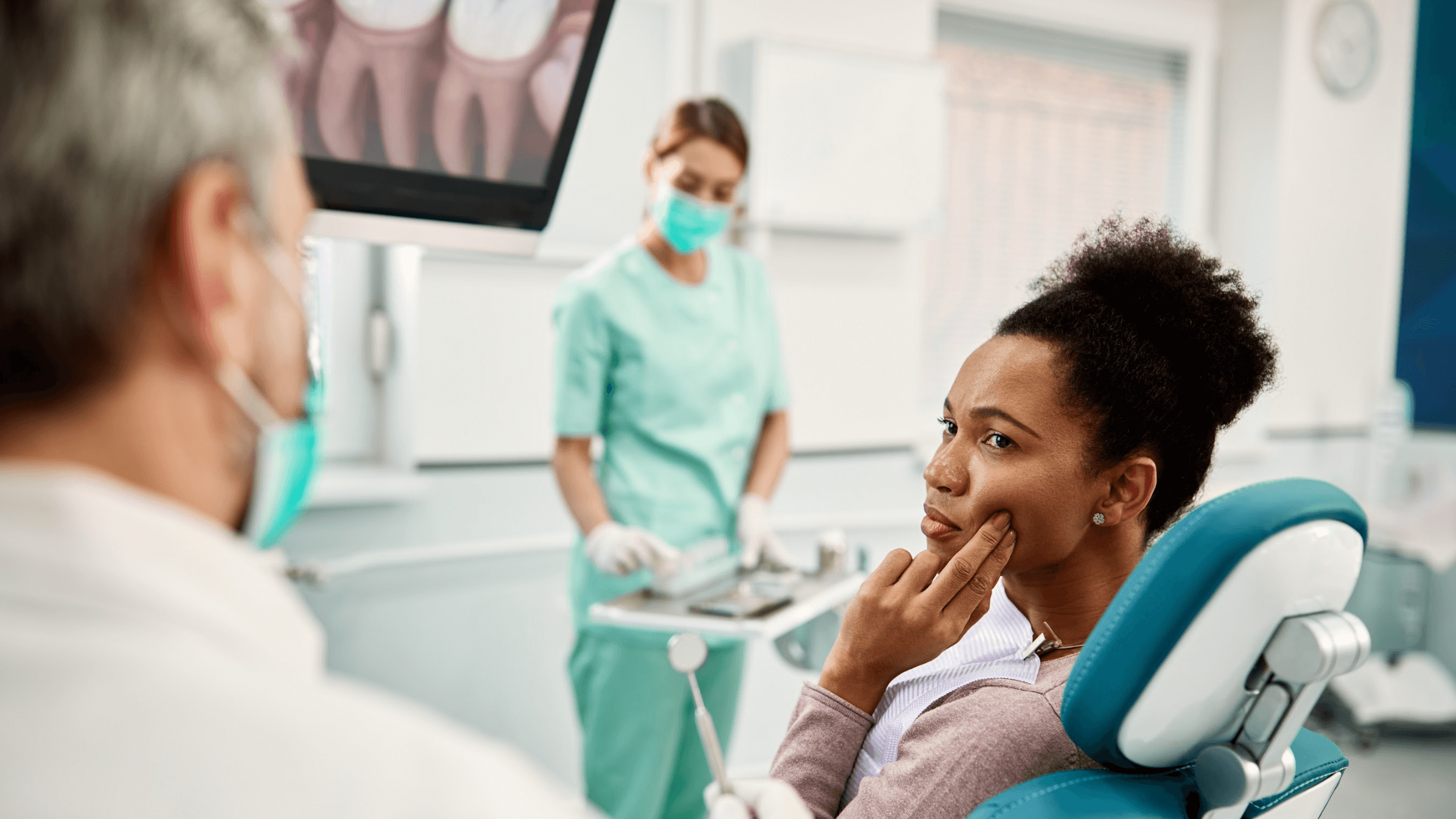 If you want to hang onto your winning smile, you'll need to act fast at the first sign of gingivitis or periodontal gum disease. Without proper care and maintenance, oral infections can quickly progress. You can experience tooth loss, bone loss, bad breath, bleeding gums, and more.
At Premier Periodontics, our periodontists offer nonsurgical and advanced treatment options to combat gingivitis and periodontal gum disease. We offer services to meet the dental needs of individuals throughout Washington at locations in Bellevue, Everett, Kirkland, Mercer Island, Olympia, and Redmond.
Understanding gum disease
The initial first stage of gum disease is gingivitis. With gingivitis, you might notice sore or bleeding gums coupled with bad breath. However, as gum disease progresses, it will move on to periodontal disease into the two stages of periodontitis and advanced periodontitis. At the advanced stages, you'll start to experience loose teeth, retracted gums, plaque buildup, bone loss, and tooth loss.
Our periodontists near Bellevue, WA offer advanced nonsurgical treatment options, such as:
Scaling and root planing

Perioscopy

LANAP laser gum surgery
Are you suffering from gum inflammation, or have damaged and deteriorated soft gum tissue coupled with bone loss? Even if your gum disease has entered an advanced stage, there is still hope for our team to intervene and control the condition.
What is involved in gum disease treatment?
At Premier Periodontics, our periodontists rely on several procedures to effectively treat gum disease. The first step is to halt the advancement of the disease to help save your gum tissue and bone.
Our team will evaluate your oral health using a small ruler that measures how far back the gum has retracted from the teeth. We will perform digital x-rays to look for bone loss or other signs of deterioration. The complete examination helps our team determine an effective treatment plan.
Gingivitis treatment involves undergoing a complete dental cleaning coupled with ongoing home care. The cleaning usually involves scaling and root planing to remove plaque buildup. Our periodontists will often use a periscope, which is a small camera, to look under the gums for signs of tartar and plaque deposits.
LANAP laser gum surgery is a minimally invasive procedure that can help replace damaged tissue after periodontal infection treatment. The procedure is less invasive than traditional gum surgeries.
After undergoing periodontal treatments, you'll need to maintain your oral hygiene at home and also schedule appointments with the team at Premier Periodontics for regular periodontal cleanings every 3 – 4 months.
What is the outlook for those with gum disease?
Without proper treatment, gum disease remains progressive. Eventually, it leads to bone and tooth loss. Your overall health can also take a turn for the worse with the condition. However, with proper treatment, our team can help you resolve gingivitis. There is no cure for periodontitis, but you do have treatment and management options.
Schedule a gingivitis examination in Bellevue, WA
If you think that you might suffer from gum diseases, such as gingivitis or advanced periodontal problems, then we encourage you to reach out to our team at Premier Periodontics to schedule an appointment. Our team will meet with you and perform an extensive examination to determine the extent of gum disease. They will then discuss your periodontal disease treatment options. Reach out to our Bellevue, WA periodontists today.