What Should I Look For in a Periodontist Near Me?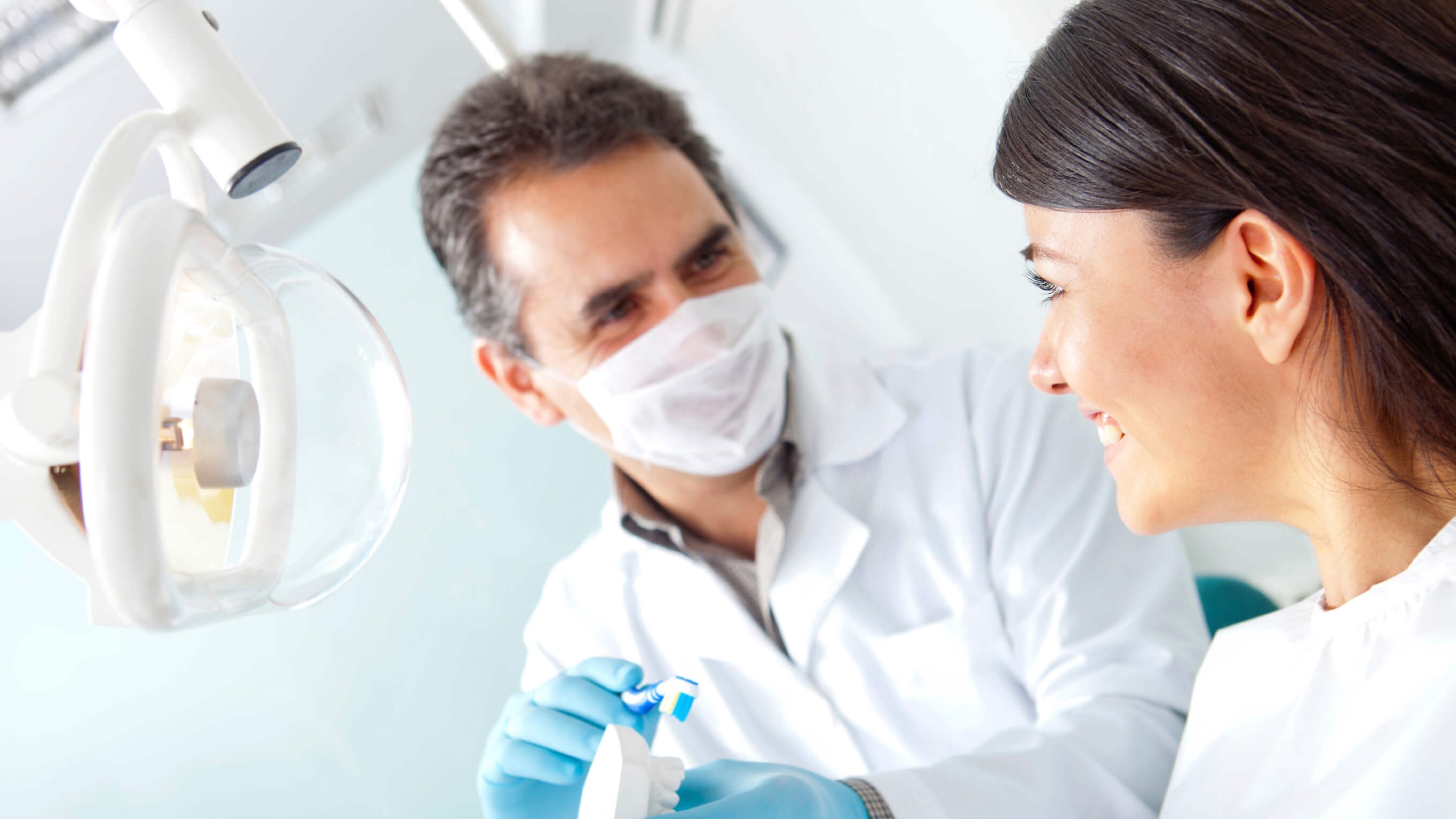 When you schedule an appointment for a dental exam or dental cleaning, you probably think that you should schedule one with a family dentist. However, there are times when a dentist cannot help you, and you need a periodontist's expertise. At Premier Periodontics, our periodontal specialists offer periodontal care at seven locations throughout the state of Washington, including Olympia, Bellevue, Everett, Kirkland, Mercer Island, and Redmond. Our team has extensive experience with soft tissue (gums) and bone. So, what does a periodontist do? While a general dentist treats gum disease with cleanings, and scaling and root planing, a periodontist can treat more advanced periodontal disease cases more efficiently than a family dentist can.
When should I visit a dentist versus a periodontist?
When you're experiencing dental pain or other uncomfortable symptoms, you will want to know when to visit a dentist versus a periodontist. You should visit a dentist if:
You need a routine checkup to check your oral health

You need teeth cleaning

You need a cavity filled

You need root canal therapy

You need a crown

You want a cosmetic dentistry procedure to improve your smile, such as veneers or dental bonding
You should visit a periodontist at Premier Periodontics if:
You need a deep cleaning for gum disease

You need bone grafting

You need scaling or root planing

You need soft tissue removal

You need your crown lengthened

You need gum recession treatment
Symptoms of periodontal disease
Gum disease can be a silent disease, meaning that many patients don't experience symptoms until they're in a more advanced stage of periodontal disease. Some common symptoms of periodontal disease include:
Pain or mouth sores

Bleeding, especially when brushing or flossing

Red, swollen, or tender gums

Separating or loose teeth

Receding gums

Persistent bad breath

Changes to your bite
When you suspect that you may have periodontal disease, contact our periodontist to schedule an appointment to evaluate your gum health.
Gum Disease Treatments
When our periodontist diagnoses you with periodontal disease, they will choose from different gum disease treatments depending on your situation. The treatment chosen will vary depending on the severity and stage of periodontal disease you're experiencing. Treating gum disease early minimizes any damage to your teeth and gums, and decreases your need for invasive surgery. Some common periodontal disease treatments offered at Premier Periodontics include:
Deep dental cleanings: All plaque or tartar is removed from above and below the gumline during a deep dental cleaning. For patients with periodontal disease, we recommend more frequent dental cleanings to ensure that periodontal disease doesn't advance any further.

Scaling and Root Planing: Scaling and root planing is a nonsurgical deep cleaning procedure performed while the patient is under local anesthesia. First, tartar and plaque are scraped away. During planing, our team removes rough spots on the tooth root to make them smooth. This is important as it helps us remove bacteria and offers a clean surface for the gums to reattach successfully.

Flap Surgery or Pocket Reduction Surgery: For more advanced stages of periodontal disease, surgery may be needed. During this surgery, your gums are lifted back so that all tartar can be removed. Next, they are placed so that the tissue fits snug, which reduces the space between the gum and the tooth.

Bone Grafts: When a lot of bone loss happens, gum grafting may be needed. We can use a portion of your bone, or synthetic bone, to replace any bone that you have lost due to periodontal disease.
Learn what a periodontist can do for your oral health
At Premier Periodontics, we work closely with our patients to make sure that their oral health remains healthy before, during, and after periodontal disease treatment. We help our patients achieve this with regular dental exams and dental cleanings, in addition to an efficient at-home oral hygiene routine. To schedule an appointment with a periodontist at one of our seven locations in Bellevue, Everett, Kirkland, Mercer Island, Olympia, or Redmond, WA, call our office today.