Why Dental Implant Revision Is Needed For Failed Implants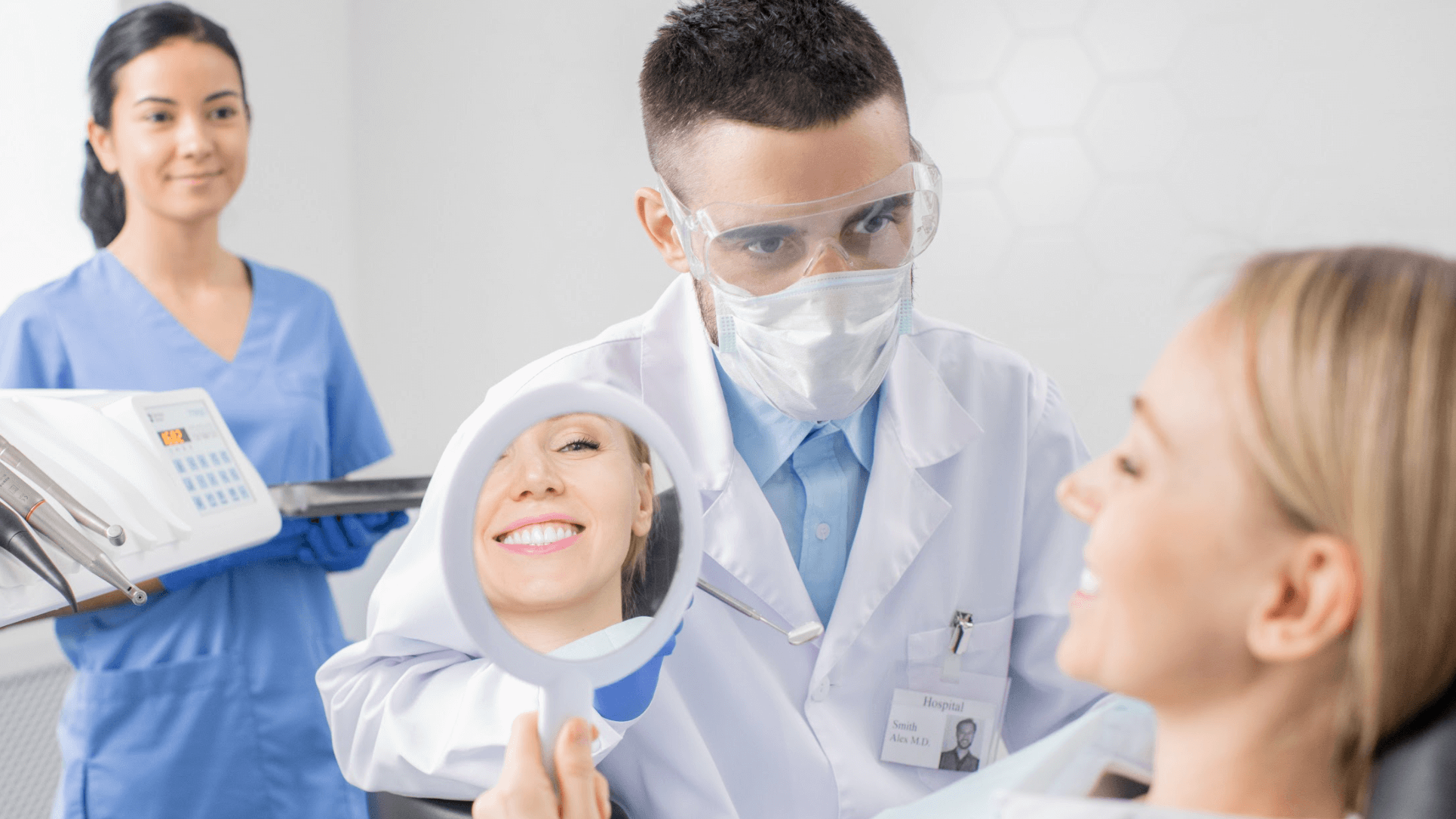 Dental implants offer a long-term way to replace missing teeth in Washington. They are different from dentures because they are placed directly into your jawbone. This allows them to look, function, and feel like natural teeth. At Premier Periodontics, our periodontal specialists evaluate your oral health to determine if you're a good candidate for dental implants in Bellevue. During your consultation, we can explain the difference between traditional dental implants and All-On-4® implants too. While it's rare, some patients do require dental implant revision, which is a specialized treatment to replace dental implants. We have locations across the State of Washington, including Bellevue, Everett, Kirkland, Mercer Island, Olympia, and Redmond.
What are dental implants?
Dental implants are a tooth replacement option for patients with loose or missing teeth. These implants are artificial tooth root replacements that are surgically inserted into your jawbone. Osseointegration, a healing process where the bone fuses with the implant, must occur before your implant process can be completed. This can take from 3 – 6 months. After we determine your implants have healed properly, a custom crown is placed atop each implant. At Premier Periodontics, we are committed to treating and saving natural teeth whenever we can.
Benefits of dental implants
At Premier Periodontics, there are many benefits of getting dental implants in Bellevue, including:
Almost immediate results: You will almost instantly see an improvement in your smile.

Improve your appearance: With All-on-4 dental implants, we can preserve your jawbone. This can help with less sagging in the face, which missing teeth can cause.

No specialized diet: Your eating habits will improve when you choose implants instead of dentures.

Long-lasting smile: Dental implants cannot be removed, so your new teeth are a long-term option.

Improved oral health: All-on-4 dental implants create a healthier mouth by reducing your chance of developing tooth decay or gum disease.
Why do dental implants fail?
There are two main reasons why dental implants may fail, including:
Failed osseointegration: This occurs when your jawbone doesn't grow around your implant well enough. This can be caused by smoking or poor-quality bone. When your implant doesn't integrate into your bone, it often occurs in the early stages soon after the surgical procedure.

Peri-implantitis: This occurs when you don't take good care of your teeth. This is an advanced stage of periodontal disease that damages the jawbone itself. If it isn't detected early on, it can cause your tooth or implant to loosen.
Typically, late dental implant failure occurs 1 – 10 years after surgery and could be caused by bruxism, stress on the implant due to improper bite, lack of gum tissue, poor oral hygiene, or a bacterial infection. Whatever the reason for your failed dental implants, our periodontal specialists offer dental implant revision at all of our Washington offices.
What happens during dental implant revision?
At Premier Periodontics, we will use 3D imaging to evaluate how your dental implants are working. Our periodontist in Bellevue may perform an advanced laser technique known as the LAPIP Protocol to clear any infection in the tissues surrounding the implant. This also helps stimulate the growth of bone support. We also can use bone grafting materials or growth factors at the implant site to strengthen its support. Sometimes, we may need to repair improperly placed implants or remove them altogether to reposition them.
Will my insurance cover dental implant revision?
Dental insurance may only offer limited coverage for dental implant revision. However, at Premier Periodontics, we offer special financing and accept a wide range of convenient payment solutions to help you save your implant.
Learn how to save your dental implants today
We understand the investment you have made to your oral health when choosing dental implants to replace missing teeth. This is why our periodontal specialists offer dental implant revision to our patients. When you believe that your dental implant has failed, schedule a consultation with our team to learn more about dental implant revision treatment at one of our locations in Bellevue, Everett, Kirkland, Mercer Island, Olympia, or Redmond, WA.