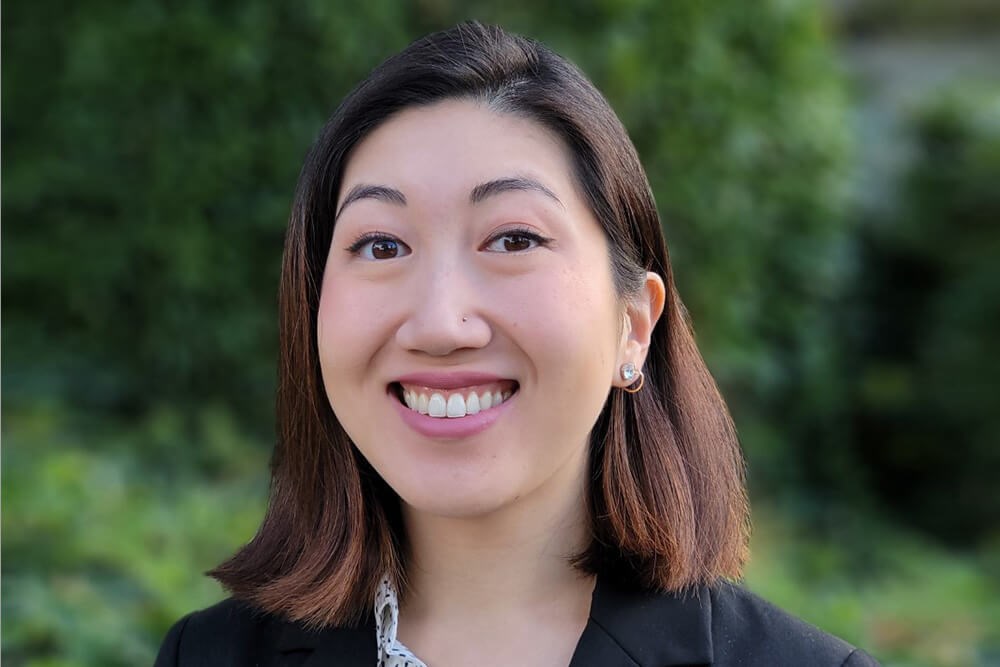 Meet Dr. Edith Lin, one of our passionate dentists at Premier Periodontics. After earning a bachelor's degree in chemistry and biology from the University of Alberta in Edmonton, Alberta, Canada, she moved to Boston University to earn her doctor of dental medicine degree. She completed her formal education at Oregon Health and Science University in Portland, Oregon where she received her master's degree in periodontics.
Dr. Lin believes it's vital to collaborate with her patients' general dental team in order to provide high-quality, evidence-based care. Our patients know Dr. Lin to be a patient, calm, kind dental professional who always strives to make her patients' visits as pleasant as possible.
Dr. Lin has a passion for increasing her knowledge base by participating in and leading research groups. She recently studied innovative regenerative strategies, which she was able to present at the American Academy of Periodontology (AAP) conference.
Dr. Lin has earned the following achievements:
American Academy of Periodontology Research Forum Competition Finalist (2021)
American Academy of Periodontology award (2019)
American Academy of Oral and Maxillofacial Radiology Award (2019)
Predoctoral Research Award (2019)
Omicron Kappa Upsilon Inductee (2019)
AADR Student Research Fellow (2017)
Dr. Lin is proud to be a member of the following societies:
American Board of Periodontology
American Dental Association
Reviews
"We had an appt this week with Dr Edith Lin and she was wonderful. Very kind and knowledgeable. Her surgical assistant Tylena and admin Tesla were both very helpful as well."
A.
Google
"About as efficient and positive experience as one could ask for from a dr's office. Sofia at the front desk was positive and helpful, while Tylena was super clear in prepping me for each step, and Dr Lin did her thing fluidly and with some quality humor. Overall about as good as it gets for going to a dr!"
D.K.
Google
"Unbelievable! Dr. Lin was fantastic, reassuring, quick and explained everything in detail. Her staff, Tylena, and Grace where as wonderful and competent as Dr. What a great team, highly talented group of professionals. Thanks for your care!"
K.P.
Google
"Everything at Premier Periodontics went so smoothly and professionally! The staff, including Sofia, Tylena and of course Dr Lin were friendly and made me feel so comfortable during a not-so-comfortable procedure. Highly recommend!"
C.W.
Google
"Tylena and Grace were so nice and efficient, and Dr. Lin was amazing and did a wonderful job on my graft. 10/10"
V.O.
Google
Related Posts