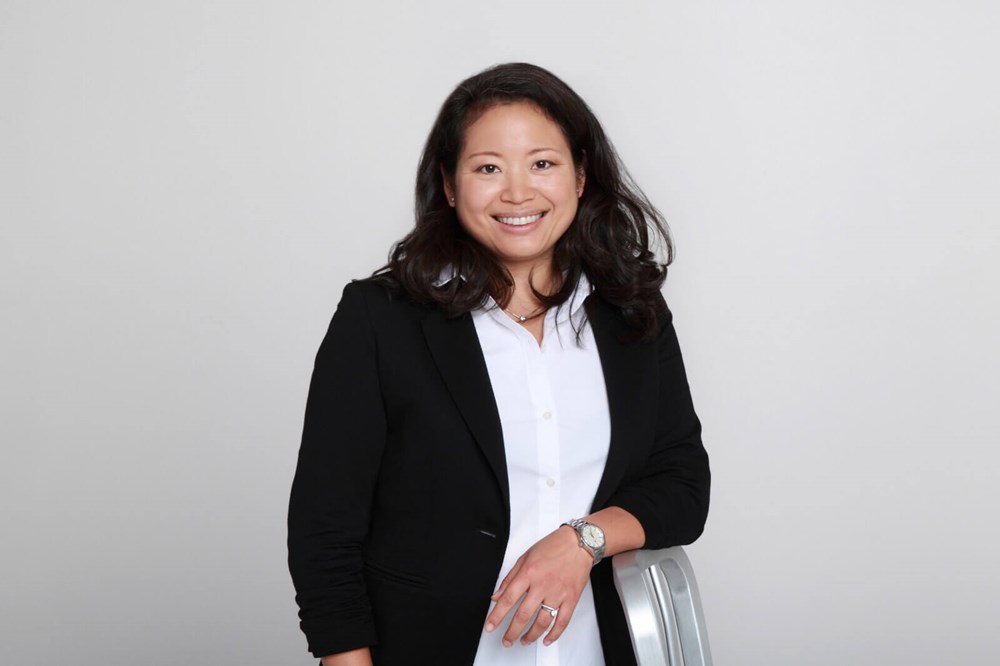 A Seattle, WA native, board-certified periodontist Dr. Hyun is proud to be a part of the Premier Periodontics team. She has enjoyed a robust, rich practice experience, having served the dental and periodontal needs of patients both locally and abroad as an active-duty officer in the United States Air Force. The core values of her military experience of "integrity, service before self, and excellence in all we do" are evident in every facet of her patient care and treatment approach. Dr. Hyun is known for her exceptional surgical skills and delivering the highest level of compassionate patient-centered treatment in all aspects of periodontal and implant care.
Dr. Hyun earned her doctor of dental medicine degree from Tufts University in Boston, MA. After completing her degree, she proudly served as an active-duty officer in the United States Air Force for 11 years. During this time, Dr. Hyun completed an Advanced Education in General Dentistry (AEGD) in Washington, D.C., a rigorous post-doctoral program, training her to provide comprehensive care for patients with varying needs. She was then stationed in Korea and Germany where she cared for the dental needs of active-duty personnel. Dr. Hyun then returned stateside to achieve her specialty certificate in periodontics from the U.S. Air Force Base, Lackland AFB, in San Antonio, TX, and a Master of Science degree in dentistry from the University of Texas Health Science Center, San Antonio, TX.
Always seeking to bring excellence in care to the health and wellness of her patients, Dr. Hyun remains active in some of the most advanced organizations within her profession, including:
American Board of Periodontology
American Academy of Periodontology
American Dental Association
CERTIFICATIONS and EXPERTISE
Dr. Hyun's board-certified status exemplifies her commitment to her profession and her dedication to advancing the periodontal health and wellness of her patients in the most effective way. During her time in the military, she also shared her knowledge and expertise by serving as an assistant professor where she provided advanced training to active duty dentists. Dr. Hyun has been recognized as a leader among her peers and holds the following distinguishments:
Diplomate of the American Board of Periodontology
Advanced Education in General Dentistry (AEGD) Certificate
2015 Award Recipient of the John F. Prichard Graduate Research Competition, First Place
Assistant Professor at Wright Patterson Air Force Base, Dayton, OH
Passionate about improving the welfare of others, Dr. Hyun has attended dental mission trips to Ghana and Senegal. When she is not busy serving the smiles of her patients, she can often be found golfing, hiking, and snowboarding (an activity near and dear to her heart). Dr. Hyun values spending time with her husband, periodontist Dr. Guy Huynh-Ba, cooking, and visiting with family and friends.
Reviews
"Dr. Madden and her staff are prime examples of gentle, caring, and professional practitioners who place their patients first.  I continue to be impressed with their approach to treatment, and follow-up.  I am a patient who has very serious gum problems, and because of Dr. Madden's early diagnosis, I am on the way to a healthier and stable oral situation.  I can not say enough about Dr. Madden and her staff, who clearly devote their time to making the patient feel safe and in knowledgeable hands."
T.S.
Yelp
"For someone who has had a lifetime of dental problems and a bad experience with another dental office, Premier Periodontics has been an absolutely blessing. Not only are they top-notch doctors (Fernyhough is the best!) and top-notch staff, they truly care about their patients. I highly recommend them and will be forever grateful~"
M.J.
Google
"Had dental grafting done here by Dr Guy Huynh-Ba, who explained the process to me very well, and the surgery went smoothly. The staff members were friendly and any issues were addressed on the spot.If this is a regular business I would say 'I would come back again', but you get the idea, this is a great place to get your gum problems taken care of"
M.M.
Google
"I have just gone in for my evaluation, but everyone was kind, courteous and professional. I feel like Dr Hyun cared about doing the best for me. She noted some things that another oral surgeon missed or didn't think about. I feel confident in going thru with the plan set for me."
C.T.
Google
"Amazing experience at Premier Periodontics!! First of all, I am really scared of any work done in my mouth, even hate going for the cleanings!! I needed grafting in my gums and was referred by my dentist to Premier Periodontics, I was really scared of the surgery but what a pleasant surprise! Dr. Samira Toloue is awesome and her assistant Diane, the procedure was absolutely painless, the hardest part was having my mouth opened, and after that the recovery is being great, a lot better than expected, more proof Dr. Samira Toloue is excellent at her job. They gave me medication for the pain but I haven't needed it, just ibuprofen. All the stuff there is really kind, the girls at the front desk, assistants and dr. I definitely would recommend to anyone needing surgery in their mouth!!"
R.B.
Google
Related Posts