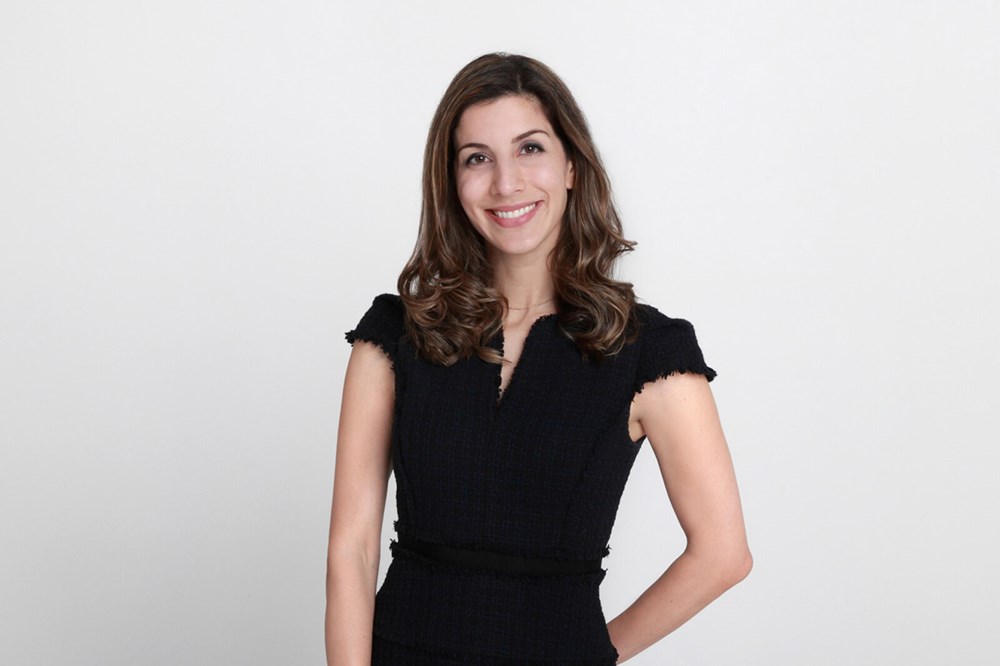 As a board-certified periodontist, Dr. Toloue is pleased to provide the highest standard of treatment in periodontics and implantology to her patients. She is exceptionally skilled in all phases of care, included bone augmentation and regeneration, soft tissue grafting, implant surgery, and aesthetic smile reconstruction. Distinguished in the field of periodontics for her interest in research and development, Dr. Toloue utilizes the most advanced technology and techniques when treating her patients. Her compassion and specialized expertise allow her to consistently deliver excellence in care when providing periodontal and implant treatments.
Dr. Toloue attended the University of Buffalo for her undergraduate degree in biochemical pharmacology and was then accepted into the University of Buffalo School of Dental Medicine where she earned her doctor of dental surgery degree. Realizing her passion for periodontal health, she went on to complete her certification in periodontics from Indiana University (IU), School of Dentistry. During her time at IU, Dr. Toloue also received a master's degree in dentistry with a minor in oral pathology.
As a leader in her field, Dr. Toloue remains active in the following professional organizations:
American Board of Periodontology
American Academy of Periodontology
American Dental Academy
Washington State Dental Association
Seattle-King County Dental Society
Southwest Society of Periodontists
CERTIFICATIONS and EXPERTISE
Dr. Toloue is an expert in periodontics and implant surgery. She holds certifications in a range of techniques and has been recognized by a number of prestigious organizations, including:
Diplomate of the American Board of Periodontology
Certification in Wilckodontics (Accelerated Osteogenic Orthodontics)
Certification for Conscious sedation (IV/Oral/Inhalation Sedation)
Swenson Award for Clinical and Academic Excellence
Maynard Hine Research Award
Osteohealth Clinical Award
Volpe International Research Competition Finalist
After completing her studies in her hometown of Buffalo, NY, Dr. Toloue practiced periodontics in Austin, TX before moving with her family to Washington state. During her free time, she enjoys spending time outdoors, painting, and exploring the great state of Washington alongside her husband and two children.
Reviews
"I had the pleasure of being treated by Dr Toloue and her surgical team Linette since Sep of last year. For almost over 6 month's time, my experience in the Redmond office was extremely satisfying. I was well taken care of ; Dr Toloue 's expertise in her work, her warmth and professionalism deserve high praise and recommendations from me"
E.C.
Google
"I brought my 76 year old dad to see Dr. Toloue and Laurie. Great experience from scheduling with Grace to the gentle care that both Dr. Toloue and Laurie provided. I highly recommend them!"
J.C.
Google
"I was referred by my dentist to Premier Periodontics and had a great experience with Dr. Toloue and Thanh. They were friendly and professional and made me feel at ease about getting dental implant surgery. The procedure was quick and painless and my recovery was quick. I would highly recommend Dr. Toloue and her team!"
T.K.
Google
"Lourisa, Amy and Tesla did a great job in support of Dr Toloue! Almost painless extraction and all in good fun!"
J.K.
Google
"Dr. Toloue and her assistant Ms Thanh installed an implant for a broken molar, which she also extracted. Three visits for initial evaluation and follow up. An hour-long pull, drill and plug. As a boomer I had the typical trauma from the old pulley drills. And it's been 70 years of anxiety and a couple of panic attacks. Until this. The only discomfort was holding my jaw open. Felt so little that I was surprised when it was finished. Two recommendations: avoid the necessity if you can, go here when it's time to trade in your tooth for a new model."
R.C.
Google
Related Posts